Depending on where you live, you're on about day 68 of a stay-at-home order from your state's government. You're just itching to get back to whatever the new normal holds, and even more eager to push your business out of "the great pause" and into the class of companies that are victorious over COVID. You want to not just survive, but thrive. You want to tell your grandchildren how you, and only a few others grew your business when others were closing down. You want to hire, not lay off. With a focus as intense as Ross when he screams, "PIVOT" you want to do just that- pivot your business into the new era where, shameless plug here, organic SEO services are more important than ever.
Though COVID-19 is unprecedented (in our lifetime), the things that will keep your business afloat are not. What your business needs to survive in this new era is what it needed three months ago, except now you need it even more. Your business requires robust, high-quality organic SEO services. It's the gift that keeps giving long after you pay the bills, unlike ads that stop working when you stop paying. Organic SEO services are the strong fortress-like-foundation your business needs, and we're going to tell why.
Why Every Business Needs Organic SEO Services in a COVID-19 Era
It was only six months ago that there were a few businesses that could get away without organic SEO services. Whether it's because the industry isn't competitive, or they're a well known local business that thrived on decades of in-person relationship building- not everyone needed to spend money on SEO services. Some companies could float with just a nice website, even if it was built back in 2004 and isn't mobile-friendly. Well, in a hot second, that all changed, and the companies with a good SEO campaign need to watch out. Here's why.
The Underdogs are Positioning & Strategizing with Organic SEO Services
One thing we see a lot of is businesses that already had an SEO campaign going, and therefore their site was ranking well, pause their SEO services. The foundation is strong, and their website isn't going just to drop a million positions, but their incredibly eager competitors are seeing (and seizing) opportunities.
That's right. While you pause or even (gasp!) cancel your SEO services, the smaller, quiet, yet innovative underdogs are ramping up intense SEO campaigns at unbelievable prices. When our great American economy turns back on, and President Trump's prediction of the economy surging back up happens, your competitors and underdogs are going to be in a better position than you.
Don't believe us? Check-out this client who has laid low and then take a look at one of their competitors. Both businesses have been around for ten years. Still, our client quietly began investing in organic SEO services the past year and is surging while their competitor, who seems to have paused any SEO work, is stalled.
Underdog Client:
Industry Leader/Competitor
Underdogs: well done.
Industry leaders: look out.
Social Distancing Demands a Strong Online Presence
Never before have we given a second look at someone with a sniffly nose. Is it allergies? The common cold? Or is it COVID, and are we all going to be on ventilators in precisely 14 days? Although we know someday social-distancing recommendations will ease up, and we might even be able to hug friends again- we're in for the long haul.
Schools are talking about keeping kids 6-feet apart during recess, and businesses are mass-producing blocks and lines exactly 6-feet apart, so customers know where safety is. And, probably most important but less noticeable- people are just not going out as much and won't, even as we ease restrictions.
The comfort of social distancing is pushing more people online. It's crucial to make sure your business can be found and, once found, stands out among the rest. Having those robust organic SEO services will keep your business running and thriving.
Everybody's Doing It
While some businesses have canceled or paused their organic SEO services, the trend we're seeing is many, dare we say all, of those businesses, will start them back up. Great news, right? Well, no. Three months ago, not everyone had an SEO campaign. Soon, everybody will be doing it.
When everyone and their brother has some sort of organic SEO service, it means:
There's more competition
The ranking will take longer
Staying on page one will be harder
And all of this means SEO will cost more.
Much like we mentioned above, getting ahead will pay off, so if you're an underdog strike while the iron is hot. If you're the leader in your industry, they're coming for your spot.
The Internet is (for now) a Free Market. It's the Wild West. Claim Your Real Estate Before It's Too Late.
One of the ways we explain SEO and your business's website is it's like digital real estate. Stay with us.
Your URL (www.businessname.com) and website are your digital storefront. It's the face of your business.
Google, and the SERPs (search engine results page), is digital real estate.
Page 1 of Google (and the map pack) is prime digital real estate. It's the Times Square.
And every industry, in every market (local or national), has a Times Square.
Where do you want your digital storefront to be? Times Square or the Moon?
Organic SEO services put your business in that prime digital real estate, and guess what? It's still the wild west and a relatively free market-it's time to claim your land while prices are low and stay there.
Now that we've done an excellent job explaining why organic SEO services are more critical than ever, let's go over what they are- and how to pick a good team.
What are Organic SEO Services?
To understand organic SEO services, you need to understand SEO. You can go here if you're not sure what Search Engine Optimization is. While SEO and organic SEO are pretty much the same things- we prefer the term because it implies that we're focused on consumers being able to find your business organically- meaning without having to pay for ads.
The downside of paying for ads is that once you stop paying, the ads stop working. Sure- there's a time and place for ads, but it never should be your long-term digital marketing strategy.
Organic SEO services are strategies that put your website in prime digital real estate to increase the number of website visitors to your website and also increase the quality of those visitors.
These strategies are a combination of:
Website design focused on user experience
Data Analysis
Competitor Analysis
Keyword research
Website content to support strong keywords (on-page SEO)
Backlinks (off-page SEO)
Directories (Yelp, Angie's List, etc.)
Google my Business
Social Media (FB, Instagram, LinkedIn, Twitter, Pinterest..)
And blogs
Now, as you probably know, there are a million and one so-called SEO agencies out there. From well-known agencies with a solid reputation (and a price tag that shows it) to the dude in his grandma's basement- how do you pick the right one?
How To Pick The Right SEO Company
Honestly- we've found that the dude in his grandma's basement is more skilled than the agencies with huge buildings and ads running all the time, which feels backward. So don't' let where they do business sway you. And there are also a lot of different strategies that aren't inherently bad or the best- all that matters is they work and are ethical.
So how do you choose a company to offer you organic SEO services? Well, we're glad you asked. There's one topic/skill that, in our opinion, is not up for negotiation. And how an agency approaches this strategy says it all.
Ask About Their Keyword Strategy
When you're shopping around for organic SEO services, ask the contenders, "what is your keyword strategy?"
If they say any of the following comments, it's a hard pass and time to keep looking:
"We don't focus too much on keywords."
"Usually, we ask the client what keyword they want to rank for."
"We look at monthly search volume and pick the one with the highest number."
"Google's auto-suggest is a great tool!"
"Location+Services" or "Services + Location".
If those are any of the responses you get, run far away. You're going to end up spending way too much money on backlinks, directories, and poorly written content. Although those things might help you jump to page one quickly, it's a weak foundation.
Look for The Right Keyword Strategy
How ALYKY does keyword research, and how we approach SEO as a whole is what sets us apart from all the other SEO agencies out there. Every SEO guru we know (personally or not) preaches to their students to not get lost in keyword research and not to geek out over data and numbers. So, their students listen, and thus you have thousands of SEO professionals with very little skill or understanding of SEO.
But guess what? We don't listen to the masses.
We totally and completely geek out over the data and numbers.
Data drives us. If data doesn't support something, we don't do it- no matter how bad our client says we should.
Just a few of the metrics we look at when picking the keywords for your website & blogs are:
Search Volume
Click Rate (how many people of those searchers click)
Cost per Click
Buyer Intent
Stages in the Buyer Journey
Competivnesses
All those metrics and phases have to perfectly line up for us to even use the keyword. And there are many reasons for this. Let's go deep about search volume so you can see how we look at all the metrics.
Search Volume
A high search volume does not equate a perfect keyword.
Case in point: "how old is Trump?"
If you look at the data for that keyword, you'll see there are 1,100 searches for that a month. Which, on the surface, looks great. Now, look at the clicks.
Womp womp womp. Why are the clicks so low? Because when you search for that in Google, the answer just pops up. You don't NEED to click on anything. See below.
We want to avoid these types of keywords. It's very competitive, which means more expensive, and people don't even need to click on anything to get the answer.
Pick Your Organic SEO Services Today
Run, don't walk. Now, more than ever, organic SEO services are vital to the overall success of your business. If you want your business to thrive, or at the very least, not lose its prime digital real estate, you have to be leaps and bounds ahead of your competitors. And, moving forward, picking an SEO agency that stands out and takes keyword research seriously will prove to be one of the best investments you make for your business. Reach out to ALYKY today to get started.
Everyone knows organic is better, right? The same is true of the traffic you drive to your website. Learning how to drive traffic to your site organically can save a large chunk of your marketing budget for more effective processes.
A lot of little details go into your website, so pulling organic, unpaid traffic to your business is very beneficial. The first step in attracting organic traffic is by using proper keyword research to create compelling meta descriptions and everything in between.
Learning How to Drive Traffic to Your Website
There are several methods of driving traffic to your site. The primary three you'll hear about are Pay Per Click Ads (PPC), Direct Traffic, and Organic Traffic. The end goal of your online presence is to educate consumers about your products or services. In addition, you also want to provide a platform to convert their visit into a sale.
Pay Per Click
Pay per click ads is a common type of advertisement. These are the banner ads you see on the side of your webpages, social media, or that pop-up when you're browsing online. You pay to put these in front of potential customers and pay per click through to your website.
This method uses catchy visuals and almost always depends on a memorable landing page capturing their information for you to follow up with them. Some businesses have automated this system to follow them online with similar ads. However, as soon as someone installs a pop-up blocker on their browser, those ads disappear from their view.
Direct Traffic
Direct traffic is when a person pulls your website directly from a shared link, a business card, or a similar resource. When they open their browser, they type in the address and are dropped straight onto your business webpage.
You pay for this resource through your marketing materials. You print your website on your business cards, pamphlets, brochures, the side of your truck, or whatever other methods you use to publish your web address. While direct traffic is great, you need to learn how to drive traffic to your website without paying for ads or only relying on direct traffic sources.
Organic Traffic
Our bread and butter are in organic traffic. Learning how to drive natural organic traffic to your website will save you money and build your customer base for years to come. You'll use a combination of high-quality keyword research, proper on-page SEO, use of correct language, avoiding passive voice, errors, and staying relevant.
This method is more than just researching high volume keywords and sprinkling them like confetti. It's creating quality content that hooks readers and moves them through the purchase funnel. When someone searches for a keyword on Google, Yahoo, or Bing, they'll be given a mix of organic SEO prioritized sites and paid ads. You want to be part of that organic SEO set to make the best of your marketing dollars. Organic traffic is a great way to learn how to drive traffic to your website.
Creating Quality Content
With blogs and articles for your business, it's critically important to maintain relevant, accurate, easy to understand, and quality content. That means that every word packs a punch and moves your readers toward your end goal.
Knowing the keywords that your customers are using to find you and similar companies is helpful. However, knowing where to put them and how to use them is even more critical. Google and other search engines are constantly shifting their algorithms. Decorating content with high volume keywords used to work, but not so much anymore. Businesses who do this have fallen out of fashion and off of the first page and need to learn how to drive traffic to their website.
Further, using tools such as backlinks will help more than confetti keywords ever will. Learning how to use the tools can be intimidating, but without the knowledge, you are unlikely to see the results you're looking for.
Bing and Yahoo belong to the same parent company and hold approximately 30% of the market share of search engine use. In comparison, Google carries 65% of the market share. You'll want to stay on top of Google's search algorithms because they are the industry base for other search engines.
ALYKY's Content Reputation
With ALYKY, our writers, researchers, and editors pursue education and training with every new shift in the algorithm. We hire writers and editors that have proven their skills in the business writing field. Our researchers look at active keywords for your business industry and keep an eye on the tactics that similar businesses are successfully using to pull in organic traffic.
Our researchers work hard to keep your keywords at the top of the internet, while the writers use that research to create content worthy of sharing. Every article also receives a full edit for grammar, punctuation, voice, and accuracy. Every piece of content that graces your website is honed and sculpted by a team of marketing professionals. We know how to drive traffic to your website with paying for ads, or without. And to be blunt- we prefer without paying for ads.
Buyer Intent
When you run a SWOT analysis, sometimes it's hard to pinpoint your buyer's intent. Your business Strengths, Weaknesses, Opportunities, and Threats will help you figure out why people are searching for products and services in your industry.
A buyer doesn't typically jump online and search for random things. Usually, there's a triggering event or conversation that brings your item or service to mind. They saw a commercial, or a friend reminded them they need to replace something. Maybe it's a seasonal holiday or a yearly event they need to prepare for.
Having content that convinces a buyer of their intent will help you and your business move that customer from looker to customer. If your blog content is relevant and valuable, your customers will trust your input on the topic. With their trust, they're more likely to feel confident in their purchase. This is one of the most important things when it comes to learning how to drive traffic to your website. You need to consider buyer intent.
Learning to Use Quality Content for Organic Traffic Properly
You can put hours into researching the newest Google algorithm. Or, you can hire a team of professionals to do the research for you. You're good at your job, but you can only wear so many hats. Please send us an email at ALYKY to discuss our services, and to participate in a marketing audit.
We invite you to partner with our team to build up a strong and lasting online presence for your business. We look forward to working withing you while you learn how to drive traffic to your website.
Have you ever used Google reviews before deciding to buy from a particular business? If so, you understand the importance of Google reviews in today's online marketplace. Truthfully, utilizing these pieces is one of the most crucial things you can do to be successful in business.
Most small business owners do not have a significant marketing background. Unless their business happens to be in marketing, of course. Then that's a pretty lucky situation. For the rest of us, however, we may need some help in marketing our wares. Google reviews are the perfect tool for boosting your business and its visibility.
For help with your online presence, the team at ALYKY is here for you. Our digital content strategy team can get you on the right path.
Google Reviews Aren't Optional. Go Get Them.
Google reviews give every business a chance to connect with prospective clients. Regardless of your budget or the size of your business, you can take advantage of this piece of marketing. In an annual survey, ReviewTrackers learned that nearly 64% of shoppers look at Google reviews before checking out a business in person. So don't ignore these!
Reviews on the search engine giant help small businesses compete with the big boys who have much larger budgets. An excellent Google review is like money in the bank for a smaller company. It is free marketing. The more reviews you garner for your website, the more you can compete in the modern digital marketplace. This is just one reason we're going over the importance of Google reviews.
Why Is a Google Review So Powerful?
Let's face it. Full-blown coordinated marketing campaigns that have a significant budget are highly effective much of the time. We won't pretend they're not. But Google reviews carry their own type of power, and it is mighty. Here are four critical reasons you should seek Google reviews for your business:
1. Google reviews offer transparency and credibility.
Today's shoppers are savvier than ever. They are quick to spot slick marketing that seeks to take advantage of them. Google reviews, however, feel more organic and authentic to the average consumer. The more transparent a business appears, the more likely a potential customer is to make a purchase or sign up for a service. Reviews from actual buyers carry tremendous weight for prospective buyers.
2. Google reviews boost your SEO.
You can (and should) have excellent content on your website for SEO, both in blogs and on static web pages. That piece is crucial to getting your website to rank well on all search engines. But Google reviews are also a big part of your rankings. They trigger the algorithm to notice and rank your website and, in particular, to include them in the Local Pack.
Also called the Map Pack, the Local Pack is the part of the Google search results that show three local businesses to match the user's query. Reviews are a crucial key to making your business show up in this coveted area. Showing up here is gold for your business.
So to help your local small business show up among the giants of commerce, you must have Google reviews. At this point, it is non-negotiable.
3. Google business reviews build trust.
Trust can be a tough thing to come across online. Consumers are at the mercy of the information on their screens and can feel overwhelmed when trying to make the right decision. Google reviews can change that.
If you are walking by a brick and mortar and notice that it's full of customers, you are likely to think it is a reputable place. This is what Google reviews do for your business. They make potential customers want to check you out, since it appears that all the cool kids are doing it. Google highly values trustworthiness and factors it into its rankings. In fact, trustworthiness is the "T" in their famous EAT algorithm, and it is vital.
Since Google pays so much attention to the reviews, you should too. And although everyone loves receiving positive feedback, it's important to have a mixture of reviews. Consumers tend not to trust businesses with all 5-star reviews, so you have to include the good, the bad, and the ugly. This simple step further boosts your transparency as you build that all-important trust with your potential customers.
How to Get Google Reviews
Unfortunately, small businesses are at risk of being scammed by disreputable companies. They may convince you that paying for Google reviews is a great way to boost your rankings and grow your business quickly. Please don't do it. You will do more harm than good for your company.
Why should you avoid this route? Good question. Here you go:
Buying reviews is illegal. The Federal Trade Commission prohibits it and can hand down fines of thousands of dollars.
Purchasing reviews is against Google's policies. They will take down reviews that they do not find to be authentic.
Paying for reviews violates your customers' trust. As costly as fines and Google jail can be, losing the respect and trust of the consumers is something that few companies can recover from.
Fortunately, there are legal and reputable ways to gain Google business reviews for your company.
Ask for a review.
It is as simple as it sounds. Few customers spontaneously choose to write a Google business review. Most reviews happen as a result of prompting from the business, so make sure you do the prompting.
During any interaction with your clients or customers, ask them to consider leaving a Google review for you. Whether it is in person or in an email, make the request. You can even send customers a link that directs them to write their reviews. Let them know how important Google reviews are for your business and that you'd appreciate their honest feedback.
It is essential that you not incentivize this request. Customer reviews must come with no strings attached to be authentic. Connecting rewards or incentives to a review will create problems for you with Google, so don't be tempted to try it. The importance of Google reviews is a big deal, but not worth doing anything illegal.
Respond to reviews.
As much as consumers look at Google reviews, they also look at the business owner's responses to the comments. They want to see how you handle the good and the bad. So make a point to respond to each review you receive. It matters.
Almost half of the consumers are likely to visit a business that replies to negative reviews. Again, these responses build trust and reputation. If you are unsure how to respond, there are many templates online to give you a helping hand.
Do a good job.
The best way to ensure great Google business reviews is to be excellent in your work. When you provide the best service or product possible, your happy customers will be eager to leave you the reviews your business deserves. Like we keep saying, the importance of Google reviews can't be understated- but get them the right way.
ALYKY Knows the Importance of Google Reviews
When it comes to overall marketing and content strategy for your business, it is easy to feel overwhelmed. There are so many "shoulds" for you to keep up with, it's exhausting. The strategy team at ALYKY can help you understand and create a robust plan that will catapult your business to success. Reach out today to get started.
Have you ever found yourself trying to figure out what all the fuss is about SEO content writing? Do you wonder if it is just another gimmick that doesn't matter to your business? Well, the truth is that in a world filled with quick-fix schemes, SEO copywriting is the real deal. Hiring a professional web content copywriter is one of the most important decisions you can make for your website.
How can we say that with such unabashed confidence? It is because SEO copywriters are skilled at the type of writing that matters online. And that is the critical thing right there. There is actually a specific type of writing that matters to the internet and the search engines.
If the words on your website don't make the search engines happy, then your site will not rank organically. You will find yourself continually spending valuable dollars on ads rather than just getting the words right.
If you already know that you are ready to hand over this critical piece of your marketing, the ALYKY team would love to chat with you. We can handle all the strategies for your site with our SEO copywriting services and more.
Does Google Really Prefer Professional SEO Copywriting to Normal Writing?
Bill Gates famously once said that "content is king." But now it is more accurate to say that "excellent content is king." Google wants excellent content.
Back in the olden days of the early 2000s, you could stuff keywords into your website and blog posts and call it good. Your site would rank, and you could move on with your day. But those days are long gone. Google and its brethren are smarter now. They want to reward quality content that is well-written and valuable to the user. And this is a good thing!
With its BERT update, Google ushered in the era of validating high-quality content. With more sophisticated nuances, the search engine rewards content that is excellent, effective, and well-suited to users.
Search engines seek out clues in your content that demonstrate your business or brand:
Expertise
Authoritativeness
Trustworthiness
If the bots-that-be find your content to meet those criteria, your site is likely to achieve higher rankings in search engine results.
Google uses complex mathematical algorithms that gauge the effectiveness of your content, focusing on factors such as click-throughs and time spent viewing the page. The good news? Although the technology might sound complicated to many of us business owners, getting the right content is simple. You just need to find the best SEO copywriting service available.
So, how do you do that? How do you find the right SEO content writer to give your site the boost it deserves? So. Glad. You. Asked.
How to Find the Perfect Web Content Copywriter
Now that you know how important it is to hire a great SEO copywriting service, let's look at the best way to do that. It will take a little time to find the right fit, but it is so worth it.
There are a lot of fish in the sea. Be choosy. Many companies profess to have high-quality SEO copywriters. But many of them are actually terrible.
Some great places to look for your own freelance writer (instead of going through agencies like ours) are:
Keep in mind that when you choose to work directly with a freelance writer you are also directly responsible for keeping track of them, editing their work, educating them with algorithm changes and SEO best practices, and much more. For those of you that don't have a heavy content load, these resources are perfect. For others with a heavier content load, it might be best to work with agencies like ours so we can manage the writers, and you can focus on your business.
You must shop around and do your due diligence when choosing someone to be responsible for your content writing. Cast a wide net when you start looking, and then narrow down the choices by asking these questions:
Will I have one person in charge of my content planning? Or is it a team effort? Either way is fine if the agency has excellent employees. But you need to know their process. For example, does one person plan the content, while another does the writing? Again, that's fine. Just learn the process.
How do you ensure the originality of content? This one is a crucial question. Google HATES duplicate content. If a potential SEO content writer can't explain how they guarantee that you will have original content, run away.
How experienced are your writers and editors? Content writing for SEO is very different from other types of writing. It is not like writing for academic or journalistic purposes. There are specific rules and practices the writers must understand and follow to be effective.
Know Thy Website. And Thy Tone. And Thy Brand.
Before you get started with an excellent SEO copywriting firm, take some time to think about what you want to communicate on your website. Have a firm idea of your company's tone, brand, and personality. You need to be able to explain this to the writers and strategists before they can write well for you. If you don't have a brand voice yet, ask if they can help define your brand voice as a service.  Here at ALYKY, we have helped many companies define their brand's voice.
Remember: an experienced SEO content writing expert can make everything on your website sound like you, just the way it should. In addition to writing for rankings, your team should be writing to attract, engage, and convert. 
Once someone gets to your site, the words and other content must be effective in converting potential customers into paying ones. But if the writer doesn't know what your brand and tone and personality are, they can't provide the right content for you. So get that nailed down.
Ask for Samples or Referrals
This tip can be a little tricky to navigate. Since content writers generally are ghostwriters, they usually aren't free to name their clients as referrals. But they should at least have writing samples to show you. And they may have clients who have given permission to use them for recommendations, so always ask.
Time to Take the Plunge
Without consistent, high-performing content, your website is not serving you. It can't. And without professional copywriting help, you will find yourself spinning your marketing wheels and wasting your budget on ads as you try to boost your site.
An investment in content writing for SEO purposes is worth every penny for many reasons:
It frees you up to focus on the parts of your business that bring you joy.
It allows your website to work for you and grow your profit.
It helps your website rank and convert without needing costly ads.
It gives you a platform to interact and engage with your audience in a way that is on-brand.
Now that you're ready to outsource this critical piece of your marketing, reach out to the team at ALYKY to get started. We are eager to help you and your business grow and thrive.
If you've gotten to a point where you understand what SEO is and why it matters, congratulations! If not, don't worry. Whether you get the ins and outs of search engine optimization or not, there are some simple ways to tackle it. You will be able to keep your website rankings moving in the right direction. And one of the best methods is to utilize SEO Reddit strategies to gain backlinks and boost your site's visibility.
Does that make you want to shut the whole thing down? Don't do it. Reach out to the team at ALYKY for friendly support and expert guidance. We'll have your site working for you in no time.
In the meantime, here are some tips and tricks to get you started with SEO Reddit strategies for your business.
What Is Reddit Again?
If you are not yet a Reddit user, it is time to become one. Reddit is one of the most popular sites in the world. It is sixth in the United States and has more users than Twitter.
Billed as the "front page of the internet," Reddit is a gigantic collection of news articles, links, photos, and other content, broken down into thousands of subcategories. Users can post, share, and comment on the site. A little more than half of Reddit's community is in the United States, and most are in the 18-34 age range.
There is a seemingly endless number of groups and categories, called subreddits. You can find something for everyone, which means you are likely to find a target audience for your business somewhere in there. For example, if you're into SEO Reddit has a ton of options.
And Tell Me About This Backlink Thing?
At their core, backlinks are straightforward. When one website's content has a link to another site, that is a backlink. One of your digital marketing goals should be to have other reputable sites backlink to yours. Garnering backlinks from various websites has many benefits for you. You can:
Boost your website's rankings.
Generate referral traffic.
Make your site more discoverable by search engines.
When high-quality sites backlink to your website, Google views that as a vote for your popularity and trustworthiness. Building up backlinks in the right way is excellent for the health of your digital marketing strategy. And if you hop on the Reddit bandwagon correctly, you may see an excellent SEO increase for your website.
How to Use Reddit for SEO, Rankings, and Backlinks
So, with everything swirling around on Reddit, how do you use it to your advantage? With so many people and such large volumes of content, how can you make any inroads? The key is to move carefully and with intention. Follow these pro tips to see the best results.
1. Be Part of the SEO Reddit Community
To make Reddit work for you, you have to take the time to join in authentically. Do not jump on there and start promoting yourself. It will not end well. Anyone on Reddit can upvote or downvote content. And yes, that is precisely what it sounds like it is.
Spend time finding subreddits that fit your niche, your interests, and your expertise. Make sure you interact genuinely and thoughtfully as you build this online relationship. Offer advice when appropriate, ask questions, and share relevant content. It doesn't happen instantaneously, but Reddit users will take notice.
2. Be Cautious with Your Content
It can be tempting to start posting and sharing everything you produce. Unfortunately, this doesn't go over very well in the Reddit world. It looks like you are spamming everyone on the subreddit.
Spammy and salesy posts look like you are only there to gain backlinks. With that type of interaction, you are very likely to get downvotes, and that will never help you. Reddit can be powerful, but you have to be careful in how you harness that power.
There is a general Reddit 9:1 courtesy "rule." That is, out of every ten things you post, only one should be your own content. And when you do post your stuff, make sure it is helpful and meets a need that you have seen in the group. Of course, you want your interactions to lead to traffic on your site. And you're eager for all the good things that come with an upswing in visitors. But that doesn't mean you should make it obvious. Blend in. Be stealthy. And awesome.
3. Mine Reddit Groups for Content Inspiration
Once you find the subgroups that fit your niche (we obviously like the SEO Reddit groups), search for comments that indicate someone has a question or difficulty. Finding these nuggets can help you learn what problems your potential clients are having. Then you can build content on your site to address these issues. Some phrases and Reddit lingo to watch for:
"I can't figure out…"
"Anyone know how to…"
"Tips"
"ELI5" - Reddit terminology for Explain Like I'm 5
"TIL - Reddit speak for Today I Learned
Any of these phrases can help you zero in on topics that your target audience needs help with navigating. Instant content ideas for you!
4. Offer Video Content
This one is critical in gaining significant SEO from Reddit or any other source. Video is becoming an integral part of online marketing, and you can't ignore it. It is worth the investment to create video content for your website and for sharing on social media.
Once you have a high-quality explainer video, it is a great piece to share on Reddit and other social media platforms. More than 90% of people who watch a video on their mobile device will share it. We all know that sharing is caring. And this particular type of sharing is gold for you as the business owner.
SEO Reddit Habits for the Win
When it comes to following and understanding everything in the SEO world, there is always more to learn. If that is something you enjoy, fantastic! Take these tips and run with them.
But if you are like most business owners, you'd rather not hear about SEO or keywords or backlinks ever again, thank you very much. If that describes you, then you're in luck. ALYKY is the concierge digital strategy firm that you need on your team.
Our friendly staff of experts can handle everything from writing and editing to SEO and analytics. Reach out today to get started. We have you covered.
Back in the days when the internet was wild, you could rank your website by copying and pasting some words on the page. Long before Google was a thing, there were no rules for digital marketing. There certainly was not a scientific way to gauge the effectiveness of a website or web page. And you definitely didn't wonder how to find the best SEO company for small business. There was no such thing as the best SEO companies because SEO companies didn't technically exist.
Over time and led by Google, search engines got better. Now they use complex algorithms to rank pages and sites. These big-brained creations are excellent at rewarding the just and punishing the cheaters.
You no longer can copy the same words over and over again and expect your site to do well. In the modern era, optimizing a web page's searchability requires a whole lot of expertise to do well. So, along came the SEO specialists.
So, are you starting to feel like you've got this SEO and keyword thing figured out for your WordPress website? Fantastic! How about that WordPress meta description and meta title? Do you feel awesome about how to write a meta description for your web pages?
Bueller? Bueller?
If the jump into anything meta makes you want to run from the room screaming, we understand. In digital marketing, it can often feel like as soon as you master one skill, a new one pops up as being important. Figuring out a WordPress meta description is one of those skills.
The strategy team at ALYKY is here to help. We can handle every part of your digital content planning and implementation. keep reading or reach out to Anna or Beth for immediate help.
What The Heck Are Meta Descriptions and Meta Titles?
Meta titles and descriptions are pieces of your website's overall SEO. They help you utilize the full power of search engine algorithms to make it super easy for potential clients to find you online. This optimization is crucial.
You've likely heard of search engine optimization and have been hard at work adding keywords to all your content. And now here come the meta things. Where and how do meta descriptions and meta titles fit in? We're glad you asked.
When you search for something online, the search engine (OK, let's just say Google) gives you a list of results. This list has the not-so-clever name of "search engine results page," or SERP. The first thing you see at the top of a particular result is the meta title. Also called a title tag, this should tell the searcher what they will find on that web page.
You will find the meta description below the title tag. This space should describe what the page is about, so the searcher can decide if they want to click on the link or not.
How Important Is My WordPress Meta Description?
Since it directly impacts the "to click or not to click" situation, your meta description matters a whole lot. Most of the time, it is the only thing a possible customer reads before deciding if they will take action and head to your site. Because of this, it has a make-or-break role in your digital marketing.
Your meta description is vital to your success. It is the key to pulling in potential clients and customers, and it will determine whether or not they click to read more.
WordPress meta descriptions are powerful. Think of them like the firm handshake and friendly face of long-ago in-person sales calls. When you take the time to create a thoughtful meta description, you give yourself a chance to catch a potential client's attention.
Your website has one critical job: convince seekers to become buyers. But potential customers have to get to your site before they can become actual customers. And the meta description is one of the best ways to get them there.
As a bonus, search engines rank your site based in part on click-through rates. This means that the more people who click on your title because they love the description, the higher your site will rank.
How Do I Work on Meta Descriptions in WordPress?
To create meta descriptions in WordPress, you will need help. This help will come from an add-on or plugin program, the most popular of which is Yoast. Yoast is great if you're just beginning to use SEO plugins. However, we have noticed it can slow down your site. If you're up for more of an SEO challenge, we use RankMath instead. RankMath is far more robust then Yoast. A simple program like Yoast, however, allows you to add those crucial meta descriptions without too much confusion.
How Long Should a WordPress Meta Description Be and What Should it Say?
There is not a hard-and-fast length for a meta description. Technically, you can make it as long as you want, but Google tends to cut it off around the 150-160 character mark. This fact is why you often hear that a description should be about 155 characters. This is usually around 25 words.
You want it to convey the pertinent information quickly before a potential customer loses interest. Regardless of the total characters used, make it concise and on point.
When you're ready to craft your perfect meta description, follow these four crucial tips.
1. Make your WordPress meta description actionable and active.
Think of your meta description as being almost like an ad. It needs to grab the attention of every possible customer and invite them to take action. Make your meta snippet as descriptive but concise as possible. Be sure to use an active voice and precise words to convey essential details that will encourage the searcher to click on your link.
It is also imperative that your meta description contains a strong call to action. To draw the reader's attention and encourage them to click through to your site, try language such as:
"Click here to learn more."
"Check out our expert tricks and tips."
"Learn how our team can save you money."
2. Don't forget the keywords.
If you have taken the time to research excellent keywords, use them! Although experts might argue about how necessary keywords are in a meta, no one will tell you that they are a bad idea. So get those keywords in there.
3. Make sure there is a content match.
Search engines will sniff out sites whose meta descriptions do not match the content on their website. If you don't want your site to end up in proverbial Google Jail, don't bait and switch. Your meta text must fit the content of the page it belongs to, or you are misleading the reader. No bueno.
4. Make it unique.
As with anything on your website, the meta content must be unique. Do not reuse meta text for multiple web pages. Duplicate content always backfires since search engines don't like it. Your pages will not rank well if you do this. Truthfully, you are better off having no meta description than having a copied version. To paraphrase a relatively well-known international shoe company, Just Don't Do It.
Let's Get This Done
If you are so over this whole meta thing, reach out to ALYKY today to let us handle it for you. From blogs to web copy to meta titles and descriptions, we will have your web content in tip-top shape so that you don't have to do a thing.
If you're struggling with how to write a meta description for your WordPress site, Alyky can help.
Keyword research is one of the most important things you can do to help get your site ranked search engines. However, spending hundreds a month on the most robust keyword tools out there isn't always feasible. That's why we wanted to tell you all about the Keyword Shitter (yes, that's real) and other free keyword research tools so you can get the job done at no cost.
9 of Our Favorite Free Keyword Research Tools That You Can Use for Your Clients Sites
Without further ado and in no particular order, here are some great free resources for your keyword research journey.
Wordstream Keyword Tool
This one works well, and it allows you to target specific niches, grouping them into bunches of related keywords. It also then gives you further suggestions that you can develop a common theme around. The one drawback of the Wordstream tool (aside from the fact it's not called keyword shitter) is that you only get 30 searches before they want you to start ponying up the dough. Make those 30 searches count and you won't be disappointed.
Google Trends
While the Google Keyword Planner has some restrictions that aren't fun, Google Trends can give you some good insight into how search trends that are happening and how they change over time. Pop in your desired keyword, and you'll get the overall popularity of that keyword over the past year. In internet years, that's like 15 years worth of data.
The neatest thing about Google Trends is that you can get related queries from it. Therefore, once you have your seed word and you see all your trends for whatever 12 month period you want, you can then explore related searches, which can open your eyes to things you'd never think of. Sometimes, people search for some weird shit. Let's make that weird shit work for you!
Answer the Public
Aside from the fact that their homepage video is creepy as heck, this is a robust tool. Think about it- how many times have you asked Google a specific question? For example, one I used just the other day was, "What is the best cat toy in the world?" I actually got answers! (For the record, my cat hated it, but whatever) The point is, a lot of your potential customers are asking common questions, looking for comparisons, and using similar searches.
When you enter a seed word (the word you are trying to rank), you'll get some questions that people ask about that keyword. You can then switch to propositions -- 'the best cat toy without feathers,' for example. This tool also does comparisons -- the best cat or dog toy on the market".
Finally, Answer the Public offers up alphabetical suggestions -- more Google autocomplete suggestions -- and related searches.
Keywords Everywhere
OMG! They're EVERYWHERE! No, literally. This tool is a Chrome extension that gives you the data as you go through your regular day. I don't know about you, but here at Alyky, we do thousands of searches every day. This nifty little extension adds Cost Per Click search volume and competition data to all your favorite, most often used websites.
Essentially, you're turning your everyday browsing into research without any additional effort. One important thing to consider is that the search volume data will not be as accurate as the data you're going to get from a paid search, but it will definitely give you jumping-off points. (If you use this and Keyword Shitter together, you'll get the search volume of all that autocomplete data. Nifty, huh?)
Wordtracker Scout
Here's another cool Chrome extension that creates a pretty word cloud of the results. Tap that extension on any page, and it will pull all the relevant keywords out of the copy. You can play around with other insights for keywords, including opportunity, searches, and competition. There are a few other data points in there too if you dig deeper. One of the best parts about this tool is that you can paste the data very neatly into a Google Sheet.
Google
OK, so this might sound like we're being condescending, but Google really is one of the best keyword research tools out there. Their autosuggest feature generates a bazillion number of keyword ideas. The "People also Ask" box is a goldmine.
All of those questions are ones that Google already knows people are asking. Your customers are actively looking for answers to these questions. The best part is, if you click on any one of those questions, you'll get a whole bunch more. You can keep doing this forever and ever, and you'll have an infinite list of the kinds of things that people are searching for.
Ubersuggest
This one is a bit like those guys at the gym -- the ones who grunt and call attention to themselves every time they lift something heavy. Ubersuggest takes any keyword you want to give it and spits out a big, giant, unlimited list of alphabetized variations of your desired word. If you add a "+a" to it, you'll end up with just the keywords beginning with the letter A. We're still not 100% sure why you'd want to do that, but suppose that it could be used to help geotarget your keywords.
Google Keyword Planner
OK, so even though we shit on this one (see what we did there?) initially, it does still have a place in the keyword research game. You're going to need an AdWords account to use it, but that doesn't mean you need to pay for a damn thing to use it.
Despite the restrictions -- crappy accuracy, lack of actual keyword suggestions -- Google Keyword Planner does show you a bunch of really cool stats. Some of the things you can find include competition level (how others are using the word), the average number of monthly searches, the average cost per click, and a whole lot more. Synonyms and variations of the same make this a fun tool to play with.
Keyword Shitter
Last on our list and certainly not least. Yep, that's a real thing. We are not shitting you. (OK, we can admit it. This discovery has made us giggle for hours on end). While the actual name seems to be "keyword sheeter" we prefer what most people seem to call it, "keyword shitter."
This tool is probably our favorite one. It works by mining Google Autocomplete information, and it can literally shit out more than 30,000 keyword options after 30 minutes. Because it uses the autocomplete data, it does mean that this site does not offer in-depth analysis, trends, or give you any groupings. However, if you're looking for some immediate suggestions, this is one of our favorites.
Another thing we appreciate about keyword shitter is that there are no frills. When we're doing the mining of keyword research, we don't want a ton of ads, promos, or pop-ups. We want to get to work and look at data. Keyword shitter does this beautifully.
Bonus suggestion: Competitor Source Code
OK, so this one is not the most prolific keyword research tool, but it does let you see what high-level keywords your competition is using as they try (hopefully in vain) to rank organically. Install this as an extension in Chrome and then right-click on the site and View Page Source. Et voila.
The only thing to be aware of here is that your competition is (hopefully) not using the best keywords, and they might not have meta keywords enabled, which means that Google won't see them. This tool is a little hit and miss but can give you some good insight if you're willing to do some digging.
Don't Want To Bother With Keyword Research?
We don't blame you. Using these tools, especially our favorite "keyword shitter" will help you to see what you can find out about the words you need to use to level up in your SEO rankings. However, if you find yourself overwhelmed by the sheer amount of information you will discover, drop us a line.  This is a cakewalk for us and we dare to say we enjoy it.
Google recently announced a significant core algorithm update that they are referring to as, "BERT" and here at ALYKY, we're giving a bunch of high-fives. Why the high-fives? Because we've been writing content the way BERT says we're supposed to for years. And that means, as long we're your content firm, you're in a good spot. So what is Bert all about? Let's dive in.
BERT is a Big Deal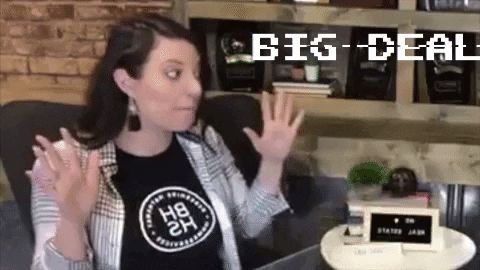 While Google updates its algorithms many times throughout the year- most of those updates are small. We watch them all, of course, and will save announcing them for updates just like BERT, PANDA, or MEDIC (that one hurt the medical community especially hard).
The BERT update will have the biggest effect of search queries where context matters. Here's what Google said,
"These improvements are oriented around improving language understanding, particularly for more natural language/conversational queries, as BERT can help Search better understand the nuance and context of words in Searches and better match those queries with helpful results.
Particularly for longer, more conversational queries, or searches where prepositions like "for" and "to" matter a lot to the meaning, Search will be able to understand the context of the words in your query. You can search in a way that feels natural for you."
What Exactly Does BERT Do To SEO?
In geek speak, BERT stands for, "Bidirectional Encoder Representations from Transformers." In ordinary people speak, BERT is a processing algorithm that helps with deep and contextual learning. It helps a machine take context into account when people are putting in their search queries.
Previously, Google would take the keyword from a search query and put those words in a virtual "bag" of sorts and pick out what it deemed as the most important words.
One example from Google's announcement: Say you enter the search phrase, "can you get medicine for someone pharmacy?"
The old algorithm picked out "medicine" and "pharmacy" and returned local results under the assumption you are looking for a nearby drugstore.
Google's new algorithm notices "for someone" and determines you're looking for information about whether you're allowed to pick up someone else's prescription for them.
Much better, yes?
How Will BERT Affect Your Online Presence?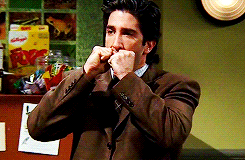 From Googles Dawn Anderson, "it won't help websites that are poorly written." If you haven't updated the content of your website or if it's poorly written, you're going to drop in rankings and lose traffic.
Again, Dawn from Google emphasized that this update is colossal when she said, "Huge… It's like a quantum leap huge."
How To Protect Your Website From BERT
If you have always followed these practices, well done. You're safe. However, if you haven't, here are a few things you can do (immediately too):
Check the targeted keywords each page is trying to rank for and make that a complete sentence.
Add that context back in (don't overdo it).
Rewrite the content for that page around the new key phrase.
Check all pages for grammatical errors, typos, and syntax issues.
Don't forget; we offer full website audits and services (white label too!) to fix any issues we see. If you read this blog and decide you need a website audit- mention this blog for 10% off any new order. 
To order your audit please email us at beth@alyky.com.